Business Plans Created by Experts to Boost Your Investment Prospects.
Avvale Consulting offers Bespoke Business Plans which incorporate Custom Models and Financial Analysis to accurately reflect your Business Ideas and Growth Potential to Investors in the Best Possible Light.
Get the right strategy support for raising capital, growing your business and expanding to new geographic regions by working with a world-class consulting firm.
Avvale's Business Plans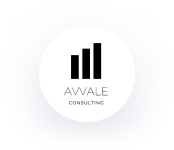 Business Plans For Every Stage
of Your Startup
For Small to Medium Businesses

Bespoke Business Plan

Have a bespoke business plan created for your business. The business plans are best suited for Small to Medium Businesses that are seeking funding from the SBA or other similar investors. All Business Plan orders include a 60-minute consultation with one of our consultants.

Content

Business Overview
Executive Overview
Company Strategy
SWOT Analysis
Management Team
Competitive Analysis
Industry & Market Analysis
Marketing Overview
5-Year Financial Forecast

For Growing Companies

Investor Pack

An Avvale Investor Pack includes a Bespoke Business Plan, a 5-Year Financial Forecast, and a Pitch Deck to assist your business in its next funding round. All documents are designed to reflect your brand identity.

Content

Bespoke Business Plan
5-Year Financial Forecast
VC-Ready Pitch Deck
Investor List
3+ Hours of Strategic Consulting

Avvale Client Showcase
To ensure client confidentiality, Samples can only be viewed during a meeting by setting up a consultation.

Avvale's Testimonials



Avvale Testimonials
Avvale has an excellent track record of exceeding client expectations and going
the extra mile to ensure your startup gets the funding it needs.
The Avvale team helped us go from an idea to an actual startup that has raised funds and has initiated GTM in the UK.

Dr. Yusuf

CFO - Vacua Ltd

I appreciate the Avvale team's thorough approach towards my request. They took the time to get the details right & made sure that I got results.

Kate Sorenson

CEO - Food Waste Startup

Very insightful, done in a timely manner. I would definitely work with the Avvale team again for our Series A round...

Natasha Tatta

CEO - Heritage Wills & Trusts
Our Process &
Workflow
1 Kick-Off Video Call

To discuss your startup and some mock investor style questions by our consultants in a Zoom video call.

2 Deck Creation & Design

By our team of professional analysts, researchers, financial modelers and graphic designers.

3 Collaboration to Review

Your business plan and refine the materials in a series of video calls with our consultants.

Ready To Discuss Your Needs?
Business Plan - Free 30-Minute Consultation

30 min

Web conferencing details provided upon confirmation.
We will have an Informal Discussion about your Startup, Fundraising Needs, Share our Expertise and discuss a Game Plan to help you Achieve Your Goals.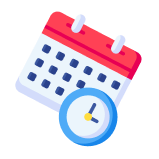 Why Invest In A Business Plan?
A business plan is an important tool for any business owner. By creating a plan, you can ensure that your business has a clear vision and that you're taking the necessary steps to achieve your goals. A business plan can help you secure funding, attract key employees, and measure success. If you're not sure where to start, set up a free consultation and our team will help you create a strong business plan to achieve your goals.
A business plan can guide you and keep you on track. Planning helps you keep organised and track your progress. A plan can assist you foresee and overcome roadblocks.

Business plans attract the best talent. Prospective workers will want to see that you have a clear company vision and are serious about attracting the finest talent and building a solid business foundation.

A business plan helps track development and success. Your plan's goals and benchmarks can help you assess your progress. A strategy can also help you spot company weaknesses.