Elevate your Brand's Identity
With our tailored Corporate Identity and Company Profile Design. Our visionary designers intricately blend your brand's values into every detail, crafting a harmonious symphony of visuals and narrative that defines your essence. Let your brand's journey begin with our artistry, shaping remarkable identities and captivating stories.
Branding Done Right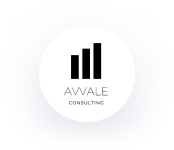 Branding to turn your Idea into a Business
Corporate Identity Design

Welcome to a world where design transcends aesthetics and becomes a vessel for your brand's essence. Our Corporate Identity Design service is a journey of transforming ideas into visual narratives that resonate with your audience. Discover the power of design in telling your brand's story and leaving an indelible mark in the minds of all who encounter it.

Services

Logo Design
Letterhead Design
Business Card Design
Branding Design
Email Signature

Company Profile Design

Elevate your brand's narrative with our Company Profile Design services. We create comprehensive profiles that encompass your company's story, values, and offerings.

Services

Up to 8 Pages Design
Graphic Design
Copywriting
Hi-Res Print and Digital Files
Premium Stock Photos


Avvale Client Showcase
Have a look through our case studies to learn more about our process and success stories.


Avvale Testimonials
Avvale has an excellent track record of exceeding client expectations and going
the extra mile to ensure your startup has an identity that resonates with your audience.
The Avvale team helped us go from an idea to an actual startup that has raised funds and has initiated GTM in the UK.

Dr. Yusuf

CFO - Vacua Ltd

I appreciate the Avvale team's thorough approach towards my request. They took the time to get the details right & made sure that I got results.

Kate Sorenson

CEO - Food Waste Startup

Very insightful, done in a timely manner. I would definitely work with the Avvale team again for our Series A round...

Natasha Tatta

CEO - Heritage Wills & Trusts


Our Process &
Workflow
1 Kick-Off Video Call

To discuss your startup and what it stands for to come up with an identity for your startup's brand.

2 Brand Design & Creation

By our team of professional Branding Consultants and Graphic Designers.

3 Collaboration to Review

Your Brand Profile, Logo and other Branding Documents in a series of video calls with our consultants.

Why Invest In Company Branding?
Because your brand isn't just a name – it's an experience. Our strategic approach creates an indelible mark on your audience, fostering recognition, trust, and loyalty. With our finely tuned branding solutions, every touchpoint, from business cards to online profiles, becomes a testament to your unique identity. Partner with us and amplify your market presence, building a brand that's not only seen but remembered, not just known, but cherished. Unveil your brand's true potential with our visionary Company Branding expertise.
We specialize in crafting unique & impactful brand identities that resonate with your target audience.

Our creative approach extends to designing memorable branding collateral ensuring consistent and professional design.

Our branding goes beyond aesthetics understand your industry and competitors to position your brand effectively.

Ready To Discuss Your Needs?
Free 30-Minute Consultation

30 min

Web conferencing details provided upon confirmation.
We will have an Informal Discussion about your Startup, its unique identity, and creating a brand that resonates with your target audience, fostering loyalty and setting you apart from the competiton.