An Impeccably Crafted Website holds the potential to elevate your Startup's Online Presence
We're not just creating websites; we're composing digital symphonies that resonate with your brand's soul. Our designers are adept at turning your corporate DNA into a visual masterpiece that speaks louder than words. It's not just about desktop and mobile responsiveness; it's about creating magic across screens, ensuring your brand dances through devices.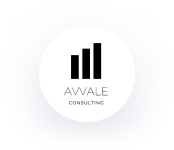 Websites to get your Business Idea to the Next Stage
Step 1

Website Design

Your startup's online presence begins here. We craft stunning designs that not only capture attention but also reflect your brand's essence. A compelling website design is the first step towards turning visitors into devoted customers.

Key Features

Strategic Brand Integration
Engaging User Experience
Responsive Design
Conversion-Optimized Layouts

Step 2

Website Development

We turn your ideas into functional realities. Our website development services combine creativity and technology to build websites that not only look great but also perform flawlessly across devices. Your startup deserves a digital home that's as dynamic as your ambitions.

Key Features

Complete WordPress CMS System
Desktop and Mobile Responsiveness
Interactive Elements
Secure Contact and Booking Forms


Avvale Client Showcase
Have a look through the case studies below to learn more about our process and case studies.


Avvale Testimonials
Avvale has an excellent track record of exceeding client expectations and going
the extra mile to ensure your startup gets the funding it needs.
The Avvale team helped us go from an idea to an actual startup that has raised funds and has initiated GTM in the UK.

Dr. Yusuf

CFO - Vacua Ltd

I appreciate the Avvale team's thorough approach towards my request. They took the time to get the details right & made sure that I got results.

Kate Sorenson

CEO - Food Waste Startup

Very insightful, done in a timely manner. I would definitely work with the Avvale team again for our Series A round...

Natasha Tatta

CEO - Heritage Wills & Trusts


Our Process & Workflow
1 Kick-Off Video Call

To discuss your digital needs and website design & development requirements.

2 Website Design & Development

By our team of expert website designers, copywriters, and developers.

3 Collaboration to Review

Your Website and refine it to exceed your expectations in a series of video calls with our team

Ready to Discuss Your Needs?
Free 30-Minute Consultation

30 min

Web conferencing details provided upon confirmation.
We will have an Informal Discussion about your business, your ideal website, Share our Expertise and discuss a Game Plan to help you Achieve Your Goals.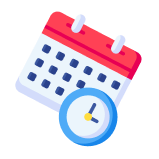 Why Work with Avvale?
Every new website design and development project comes with free Website Hosting, Domain Name Registration or transfer, and Email Hosting for an entire year. Benefit from limitless web traffic, 5000 MB storage space, 10 x Email Accounts, dedicated Technical Support, automatic Software Updates, and Maintenance. Plus, ensure data security and user trust with a complimentary SSL Certificate. Make your online journey extraordinary – claim your free essentials now!
Specialize in crafting bespoke websites tailored to your brand ensuring your website looks stunning & functions seamlessly.

Prioritizing user experience (UX) to design intuitive calls to action, ensuring your website visitors have a positive & engaging experience.

Advanced technical skills to implement complex features and functionalities. From e-commerce to interactive elements.