A good pitch can make or break your business' investment prospects.
Avvale Consulting offers Beautiful, Effectual Pitch Decks which incorporate Custom Models and Financial Analysis to accurately reflect your Business Ideas and Growth Potential to Investors in the Best Possible Light.
Get the right support for raising capital in the early stages of your startup by working with a world-class consulting firm.
Avvale's Pitch Decks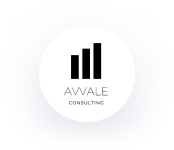 Pitch Decks for Every Stage
of Your Startup
Seed & Series A

Pitch Deck

Pitch Decks are more visual and are mainly used when presenting your idea to a large audience who are likely to be unfamiliar with your idea. They serve as an introduction to your startup and are great when you are on a time crunch.

Content

Introduction
Problem
Solution
Business Model
Vision & Mission
Competitive Analysis
Market Size & Opportunity

Series B, C & Later Stages

Investor Deck

Investor Decks are designed as standalone documents that contain information about your startup for fundraising purposes. These are used during a meeting with an investor and go into more depth compared to Pitch Decks

Content

Pitch Deck Content
Go-To Market Strategy
Traction
Market Entry
Vision & Mission
Competitive Advantages
Avvale Client Showcase
To ensure client confidentiality, Samples can only be viewed during a meeting by setting up a consultation.
Avvale's Testimonials
Avvale Testimonials
Avvale has an excellent track record of exceeding client expectations and going
the extra mile to ensure your startup gets the funding it needs.
The Avvale team helped us go from an idea to an actual startup that has raised funds and has initiated GTM in the UK.

Dr. Yusuf

CFO - Vacua Ltd

I appreciate the Avvale team's thorough approach towards my request. They took the time to get the details right & made sure that I got results.

Kate Sorenson

CEO - Food Waste Startup

Very insightful, done in a timely manner. I would definitely work with the Avvale team again for our Series A round...

Natasha Tatta

CEO - Heritage Wills & Trusts
Our Process &
Workflow
1 Kick-Off Video Call

To discuss your startup and some mock investor style questions by our consultants in a Zoom video call.

2 Deck Creation & Design

By our team of professional analysts, researchers, financial modelers and graphic designers.

3 Collaboration to Review

Your deck and refine the materials in a series of video calls with our consultants.

Ready To Discuss Your Needs?
Free 30-Minute Consultation

30 min

Web conferencing details provided upon confirmation.
We will have an Informal Discussion about your Startup, Fundraising Needs, Share our Expertise and discuss a Game Plan to help you Achieve Your Goals.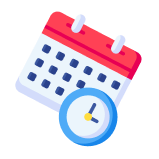 Why Invest In A Pitch Deck?
A Pitch Deck, also called a Confidential Information Memorandum, is a marketing presentation used by Investment Banks, Entrepreneurs, Corporate Finance Firms, Business Brokers and other M&A intermediaries advising on the sale or disposal of the shares or assets of a business.
If you're looking to Raise Funding for your business, one of the most Important Tools you can have in your arsenal is a Pitch Deck.

A well-crafted Pitch Deck will include information about your Business Model, your Target Market, your Competitive Landscape, and your Financial Projections...

If you're not sure where to start, Contact Us to Set Up a Free Consultation. Our Expert Team will provide you with the Guidance and Advice you need to get started on your Fundraising Strategy...
Frequently Asked Questions
How long will it take me to get my pitch deck?

Do you create designs from scratch?

What information do you need to know before starting a project?

Can I edit my pitch deck in the future?

How much do you charge for your pitch deck services?

Can I trust you to keep things confidential?

What if I don't like my pitch deck?

Do you offer rush services for urgent projects?

Can you incorporate multimedia elements into my pitch deck?

Can you provide examples of pitch decks you've created in the past?

Is there ongoing support after my pitch deck is delivered?

What file formats will I receive my pitch deck in?

Can you help with content writing for my pitch deck?

Are there any hidden fees in your pricing?

Can you help with the actual Fundraising for my Startup?